Perfection is achieved, not when there is nothing more to add, but when there is nothing left to take away. (Antoine de Saint-Exupéry)
Gear recommendations will update in January, 2019.
"Where's your luggage?"
"It's all I got."
That's always how it begins. That's always what security officers in Ben Gurion airport ask when they see me — sometimes with a tiny backpack, sometimes completely bagless — going abroad. And it is then when I need to disarm suspicions and convince them I am neither a lunatic nor a terrorist.
So I send them to this page.
What's this page, you're asking?
It is your travel guide to serendipity, freedom, and joy of life.
You see, for the past decade, I've traveled the world almost nonstop thanks to my online money-making tree. And what I've constantly noticed was how much of an impact your belongings have on the joy of your trip. It made me realize that minimalism is truly a privilege of the rich. The gurus weren't lying!
This guide will show you how I gradually minimized my belongings, carefully sculpturing my travel gear to a point where it offers maximum peace of mind and comfort. The result?
After a ton of field tests and about 50 countries later, I can proudly say I have refined my gear to a point where I don't even need a backpack anymore.
I call this…
No Bag Travel (NBT)
The art of traveling so light you can basically pack all your travel gear inside the pockets of your pants. May also be called 'No Baggage Travel', 'No Luggage Travel' or even 'Pocket Traveling'.
The only times I carry a (tiny) bag is when I go on extended periods and need my laptop for work. But regardless, I am always as mobile as a bird.
Minimalist Travel Is About Simplifying Life
It is futile to do with more things that which can be done with fewer. (William of Occam)
You know the classic "backpacker" look, don't you? Those colorful bracelets all over the arms. That disgusting, sweaty worn-out T-shirt. The gigantic Lonely Planet guide. And the huge NASA rocket harnessed on the back.
What the heck do backpackers (rocketpackers?) fill it with?! To me, that is absolute insanity. Back in my days in the Israel Defense Forces, I had the fetid privilege of spending months in the harsh desert. The funny thing? Neither myself nor my comrades ever carried so much "luggage".
This joke becomes even more ridiculous when travelers see how better equipped I am compared to them. At first, they're unable to fathom the idea. How can this guy carry nothing and still look fresher than me?
The "secret", as secrets always are, is elegantly simple:
You can only wear one set of clothing at any given time, so why not maximize the efficiency of this one single set and ditch the rest? Why not pick something that never stinks, barely needs laundry, and always looks great?
Less is more, and that's what this minimalist travel gear guide is all about.
Benefits of Traveling Light
The cost of a thing is the amount of what I call life which is required to be exchanged for it, immediately or in the long run. (Henry David Thoreau)
Less frustration and wasted time. You won't have to wait at the airport for your luggage, or worse, get frustrated when you lose it (more common than you think). Going on and off airports will be blazing fast.
Cheaper flight fares. Most low-cost airlines charge additional money for anything more than a tiny handbag. Under my philosophy, you'll always comply with onboard luggage policies. In other words, you'll save money. (Related: How to Find Cheap Flight Tickets)
Flexibility and comfort. You won't have to waste energy carrying heavy luggage, or finding a place to accommodate it while you're out there exploring. You'll have less back pain. You won't feel exhausted after an hour. You'll do much less laundry. Traveling light is pure beauty. It allows you to jump on opportunities and adventures as they come. Serendipity will find you. This, my friends, is what real freedom looks like.
Better infusion with the local culture. There is some degree of disrespect when you come all the way to a Third World nation holding that big, shiny DSLR camera. Being more modest in appearance will make you more inviting and attract more interactions with the locals.
Less risk. Because you'll be traveling with so little, you won't look like the average tourist. You'll look more like an expat. Vendors will be less likely to rip you off, and malicious people will be less likely to rob you. (Related: Best Way to Take Money Abroad and Avoid Being Robbed)
You simply don't need more. Cyril Northcote Parkinson was known for his disrespect to the lack of human efficiency at managing resources. His Parkinson's Law suggests that "work expands so as to fill the time available to its completion". Likewise, luggage expands so as to fill the bag available to its storage. When your boss gives you eight hours to complete a task, it tends to take eight hours to complete it. But if he says you're free to go home if you finish it in two hours, I bet you'll find a way. Likewise, no matter the size of your bag, you'll always find a way to fill it up.
You begin to appreciate simplicity. Before embarking on my first long minimalist trip abroad, I had given my entire wardrobe to charity. I won't lie, giving everything away did itch. But it was a great lesson, a reminder of the enormous amounts of trash the human race accumulates. Shortly after, I learned a refreshing lesson: An unnecessary item you once owned quickly loses its meaning when gone. You forget it ever existed. When you travel without physical burdens, I find that you're more focused on your surroundings and the simple joy of life itself.
Minimalist Travel Gear Packing List
You are not your job. You're not how much money you have in the bank. You're not the car you drive. You're not the contents of your wallet. You're not your fucking khakis. (Fight Club)
My philosophy is not to stink like a barefoot hippy. It is to be efficient. You want to gear up intelligently. We're going to carry only a few items, so it's ultra important to make the right choices and make sure we're as lean and mean as possible. Therefore, our fabric of choice is this:
Wool.
The nastiest mistake I see on the travel trail is the use of cotton or synthetic "travel gear". The latter may dry quickly and wick sweat away, but it stinks like a mofo. The former not only stinks, but also gets sweaty, takes ages to dry, and doesn't keep you properly warm when it gets chilly.
And so our savior is wool. But why wool?
Doesn't stink. Wool is naturally anti-microbial and odor-resistant, and it quickly evaporates sweat into the air. That means you'll rarely have to wash it. You can go weeks with a single set of wool clothing. When you do wash it, it's going to be because of food stains and not the sweat stink.
Properly regulates body temperature. Wool naturally is both breathable and insulating. It evaporates sweat and excels in both keeping you warm in winter, and cool enough in summer.
Dries incredibly fast. This feels like a superpower. Imagine being caught under a tropical monsoon. With wool, you'll be dry again before you know it. With cotton… good luck. Hope you don't get hypothermic.
Doesn't wrinkle. Wool is naturally resistant to wrinkles because of the structure of its fibers. This means you'll never look like an homeless. And no more time wasted on ironing if you're a business traveler!
You can use any type of wool — cashmere, mohair, etc — but I like merino wool (which comes from New Zealander sheep). It's super soft and elegant and is widely available commercially. Plus it never itches like those sweaters your grandma used to knit for you when you were a child.
So, without further ado…
Best Travel Gear: Minimalist Packing List
The secret of happiness, you see, is not found in seeking more, but in developing the capacity to enjoy less. (Socrates)
I'm going to assume you're looking to gear up to a specific trip, so I'll be recommending different products per climate. If you're a 'digital nomad' traveling full-time, you'll need to mix & match depending on the range of weathers you're going to encounter.
Shirt (Base Top Layer)
The base layer helps regulate your body temperature and wick sweat away, keeping your body dry. Cotton, in contrast, retains moisture and can make you cold in the winter even if you have a thousand layers of fleece above it. Wool shirts are never cheap, but it's a price well worth paying.
So, which base top should you get?
This depends on your travel destination.
Hot and sunny? Get a thin layer (120-150gsm). I recommend something like the Icebreaker T-Lite / Woolly Ultralight Crew / Woolly Tank for men, or the WoolX Wool Tee / Ridge Frankie / WoolX Ella Racerback for women. Btw, for triple the price, you can get a beautiful 130gsm Wool & Prince button-down.
Springlike? Get a 165-200gsm long-sleeve base layer, like the Minus33 Ticonderoga 170 / Merino365 190 for men or the Minus33 Moriah 170 / Icebreaker 200 Everyday Long Sleeve for women.
Cold and wintery? Get a heavier base layer, preferably in the 230-300gsm range. Something like the Minus33 Chocorua 230 / WoolX Explorer 230 / Smartwool NTS Mid 250 / Meriwool 250 for men, or the Minus33 Ossipee 230 / WoolX 230 / Smartwool NTS Mid 250 / Meriwool 250 for women.
Freezing and arctic? Go hardcore and get a 400gsm base layer, like the Minus33 Yukon Expedition for men or the WoolX Alpine for women.
***
Feel an itch to browse some more? Then go check Amazon. Just remember to buy 100% wool, and to choose the weight that best fits your destination's climate. But don't obsess over it too much. I was in Canada — in the winter — and a 170gsm base layer kept me comfortably warm. And remember:
You need only a single shirt.
Wool never stinks. Therefore, it's the only shirt you'll ever need. Don't believe me? Right after you buy your shirt, wear it for a couple days straight. Go run with it. Do some workouts. Then put it aside and do the same with a cotton shirt. Then inhale both of them. Smell the difference?
Magic.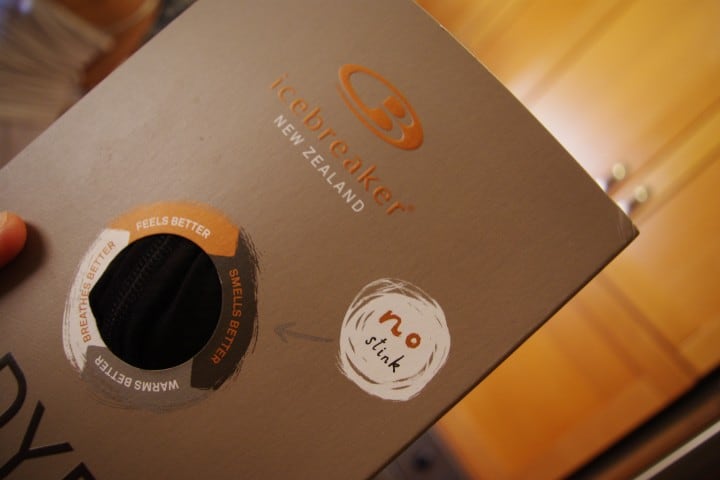 Mid Top Layer & Outer Shell (For Cold Weathers)
The mid layer helps insulate your body and traps heat inside. An outer shell protects you from the rain, snow and wind. Obviously you don't need those when you travel to a warm place, where a single shirt (the base layer) is all you need. But in cold weathers, they are crucial.
For the mid-layer, our best materials are wool, fleece and goose down. Wool never stinks and is able to insulate you even when wet, but warmth per weight it isn't that exceptional. Fleece is a bit more efficient — plus cheapest of all — but can smell after a while. Goose down is the undisputed king when it comes to warmth:weight & packability, but it insulates only when dry.
So, what to choose? As always, this depends on the weather:
Not too cold? Get something like the West End Knitwear Wool Shawl / Minus33 Isolation Midweight 230 / WoolX Grizzly 400 / Minus33 Yukon Expedition 400 / Pendleton Shetland Wool Sweater for men or the West End Knitwear Merino Wool Coat / West End Knitwear Cable Sweater / Carraig Donn Long Irish Sweater / WoolX Sweatshirt for women.
If you're on a budget, you can get a $30-40 Polartec fleece in a variety of weights: 100 / 200 (also for women) / 300. However, I prefer paying extra for wool, because fleece can smell. When you go No Bag, it's noticeable.
COLD? When things get real cold, you want to go with goose down. The higher its Fill Power (FP), the more warming it is per gram of down. For great overall warmth:weight, the Montbell Plasma 1000 (Men / Women) is unbeatable. It offers 1.6oz (45g) of top-notch 1000FP down, and weighs a ridiculous 135g (4.8oz). For very cold climates, you'll want more fill though, something like the Plasma 1000 Alpine at least. Montbell has a nice line:
Reggie, wait! What about the shell?!
Personally, I wouldn't bother taking a shell if it's only a light rain/wind we're talking about. But if it gets more serious, a shell is important – especially if you wear a down jacket, which loses its effectiveness when wet, or a fleece, which is susceptible to wind. In these cases…
Opt for an ultralight, breathable, fully waterproof shell.
I recommend the Arc'teryx Norvan SL (Men / Women, 4.2oz) Montane 777 (Men only, 4.7oz), Outdoor Research Helium II (Men / Women, 6.4oz) or Patagonia Alpine Houdini (Men / Women, 7.1oz). The two former normally cost about $300, the Patagonia and Outdoor Research you can sometimes find for $100, which is a much better value in my book.
P.S. If you want to combine a down jacket with a waterproof surface, consider the Mountain Hardware Ghost Whisperer (Without Hood: Men / Women, With Hood: Men / Women, Parka: Women). This is very No Bag Travel friendly, especially in fluctuating weathers where you'd otherwise have to sometimes store the shell in your pocket. And the female Parka version looks fabulous!
Oh, and if you're going somewhere freezing — I'm talking climbing the Everest peak — you're going to need a full down suit.
What about gloves?
If you're going somewhere cold, you most likely need gloves. If you don't want to take a glove off every time you're taking a photo, you need gloves with touch-screen capabilities, like the 100% wool Arcteryx Diplomat. For freezing climates, look for down gloves, like the Gordini Aquabloc (Men / Women).
Pants
In the past, I used to travel with those brushed nylon convertible travel pants. They were very comfy, but the problem was that, unlike my wool shirt, they started to smell every few days. It wasn't that bad, and you could notice it only when you sniffed them, but it did inspire me to look further.
Then I found the Wool & Prince wool shorts (discontinued). Those were nice, never smelled, but were too thick for hot destinations, which is where I visit the most. So I started to travel just with my… swim shorts!
Problem Status: SOLVED.
This proved to be a genius move for a number of reasons. First, because I was immersing them in water the whole day — I was diving and bathing a lot — they never smelled bad. Second, I liked their super light feeling. And third… I could even wear them without underwear!
So, which pants/shorts should you get?
Hot destination? Any swim shorts with pockets, like the Kanu Surf Barracuda, will work. For women it's trickier, because you can't just walk in bikini the whole day. But women can also get away with wearing tight leggings, which is why thin merino wool tights are perfect. The only problem is you're going to lack a pocket (for your smartphone), so if you're going No Bag use pocketed leggings, like the Smartwool Basin Daisy or Icebreaker Comet.
Need long pants? In cooler climates, or if you just want to look more serious, the Makers & Riders Ultra-Lite Merino Wool Trousers are gold. If you're going somewhere real cold, put wool leggings beneath them as a base layer. Pick weight according to climate: 170 / 230 / 250 / 260. If you're a woman, simply pick a pair of wool tights thick enough for the weather: 190 / 230 / 250 / 400. Your jacket is going to have the pockets.
Notice: Neither the Makers & Riders trousers nor the Smartwool and Icebreaker pocketed leggings are pure wool. They blend it with nylon or polyester, which make them more durable. I'm not worried about the smell though, because sweat comes mostly through the upper body, and 30-50% wool should be enough for the anti-microbial effect.
P.S. Whatever pants you go with, I highly recommend sewing an internal pocket. This will secure your passport, money and credit card. Been doing it for years. In my experience, this is the best way to take money abroad.
Underwear
Back when I started to travel seriously, I was wearing the famous ExOfficio Give N' Go boxers because of all the hype around them. They were quite good, but took noticeably longer to dry than the rest of my wool gear. This is why I now wear wool and wool only (that is, when I do wear something — because with the swim shorts I don't need any undies).
For the past two years I have used two pairs of Minus33. One of them wore out last year, and ever since then I was using the other pair exclusively. But by the middle of my last trip to Greece that second pair was worn out too, so now I have to buy new ones. I'm going to go for WoolX Basix, because they're 100% wool, have awesome reviews, look great, and all for a great price.
Do you need one pair or two? One can be enough. Those things just won't smell, even when they're sitting on top of your nasty area the whole day. But if the idea of wearing only one underwear is abhorrent to you, you can pack another pair in your pocket and alternate between them.
Me personally, I take one. It never smells, but sometimes I'll just wash it as I'm taking a shower. I'll then let it dry overnight. Yes, I sleep naked, you perv.
P.S. For those prone to chaffing, I recommend boxers over briefs.
Women can get 100% wool panties from Minus33 or Janus (better reviews). 95% merino wool panties are available from Ridge or Smartwool. As for bras, I searched hard… and found it! 100% merino wool bra, possibly the only one you could find: Ortovox Rock N' Wool. I've read great reviews.
Headwear
In cold weathers, you're going to need some form of headwear, which in very cold climates will also function as a base layer under your down jacket's hoodie. You can go with a 100% merino wool beanie, or get something more versatile, like a… wool buff! I have been using it for years. It's amazing.
You can use it as a beanie, a balaclava, a neck scarf, even an ears warmer. Your creativity is the limit. I once used it to cover my eyes when I wanted to sleep during a flight. I even used it to cover my entire face when I went deep in the jungle and mosquitos were trying to eat me alive. These days though, I'll only take the buff for cold climates where it'll always sit on my head.
Footwear
Humans have evolved to walk, run, sprint, jump and climb barefoot. But unless you live on some tropical island, you can't just walk barefoot all day these days, right? Barefoot shoes to the rescue. This kind of footwear work with your nature rather than against it. What do I mean?
Normal shoes — those without a flat sole — alter your biomechanics, causing you to strike the ground with your heels first when you walk. That hurts your posterior chain (your back especially). The VivoBarefoot and the Xero Shoes, in contrast, allows your body to function as it's designed to:
My shoes of choice are the Xero Shoes Umara Z-Trail (for warm weathers) and the VivoBarefoot Gobi II (for cold climate). I'm in love with both of them.
With these shoes, you get the best of both worlds. The ball of your feet lands first (providing natural shock absorption) and you get less back pain. Your toes have a lot of room to spread, giving you a stronger, natural grip. And with both, you still get protection from modern hazards (broken glass, hot asphalt, etc) and look like a normal, functioning member of society. Few points:
The VivoBarefoot Gobi II look so good in leather I actually attend weddings with them. For extra fanciness, get the Hand-Cut Porto.
Previously, I wrote a Xero Shoes review. It was when I was wearing their huarache sandals. I then moved on to try the Earth Runners, which were awesome and great looking. I liked them both, but they're not comfortable enough for long hikes. The Umara Z-Trail are much better for that. When I go to some relaxed beach vacation, I simply take my Havaianas.
If you go somewhere cold and take the VivoBarefoot Gobi II or Porto, you're going to need socks. Non-smelly 100% merino wool socks, of course! I go with a single pair, and they just refuse to smell.
If you travel to hot, humid locations, try to avoid closed shoes. Darkness, warmth and humidity is how bacterial infections form on your nails.
If you have small children, let them wear barefoot footwear from young age. Modern shoes hinder our feet's natural development, which can translate to back, knee and movement issues later in life. Barefoot footwear will help your children's feet grow wide and strong.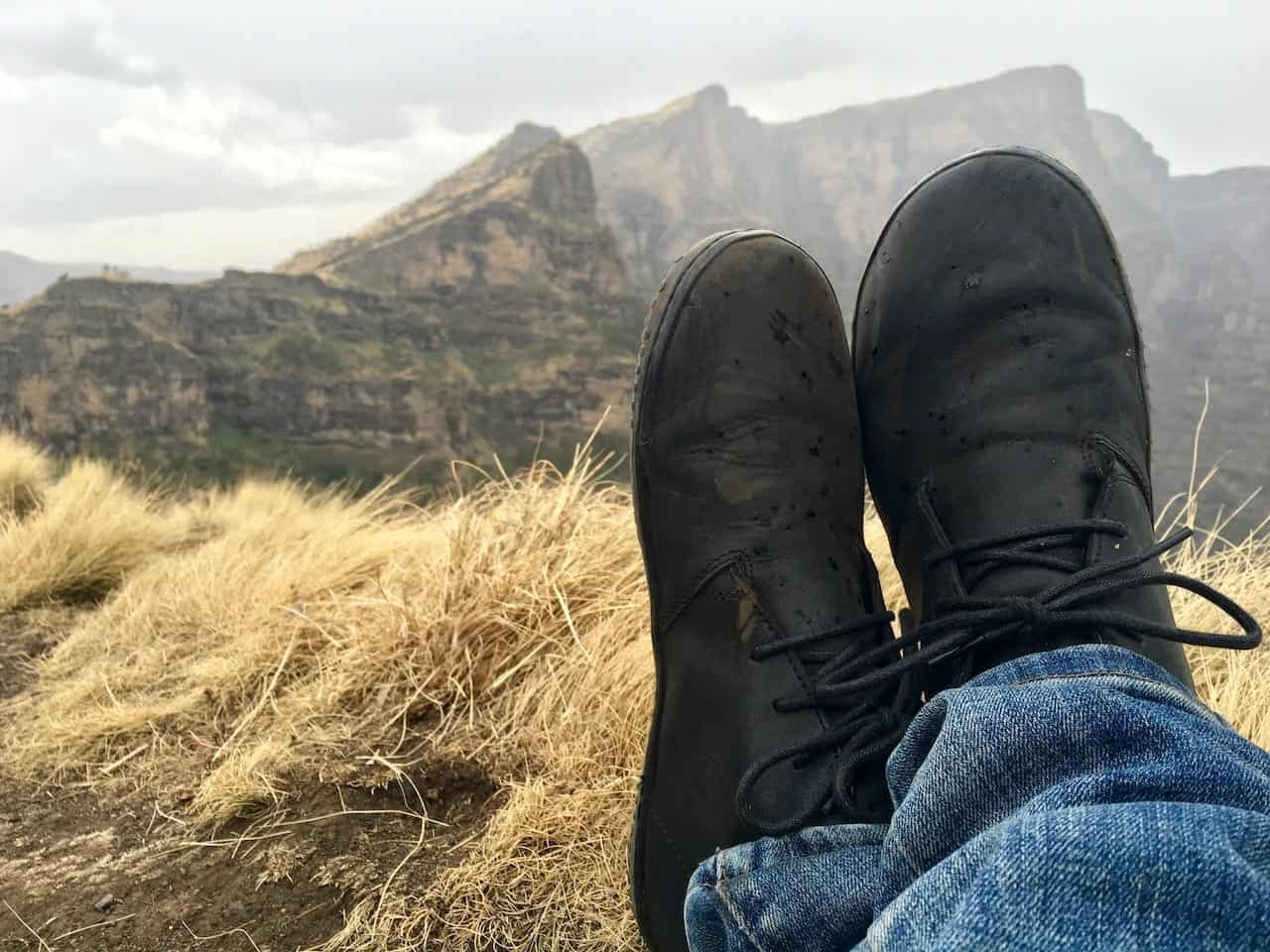 Smartphone: The Unbelievable iPhone 7 Plus
For 2017, this is the new item I am most excited about. For years I have waited for Apple to implement the dual-lens technology bought from Israeli startup Lynx Imaging. Reason?
As someone who used to photograph for a living, I am obsessed with optical quality and the creative use of depth of field ("bokeh" effect) in special subjects. In the past, I used to carry a big, clumsy DSLR, which could do just that. Plus it helped me zoom in and out without losing quality when I couldn't get closer, for example when photographing a rare or dangerous animal.
But DSLRs are no way for a minimalist traveler. They're absolutely massive, heavy as hell, and a little too rude if you ask me. How can you feel comfortable walking into a poor village, where people barely have money for food, and just walk there holding that huge, shiny piece of camera?
Sadly, no smartphone in the world could offer any real replacement… up until now. The iPhone 7 Plus is nothing short of a breakthrough. Here are a couple of unedited, unfiltered photos I took on my last trip in Canada. I actually had to reduce their quality because the files were too large: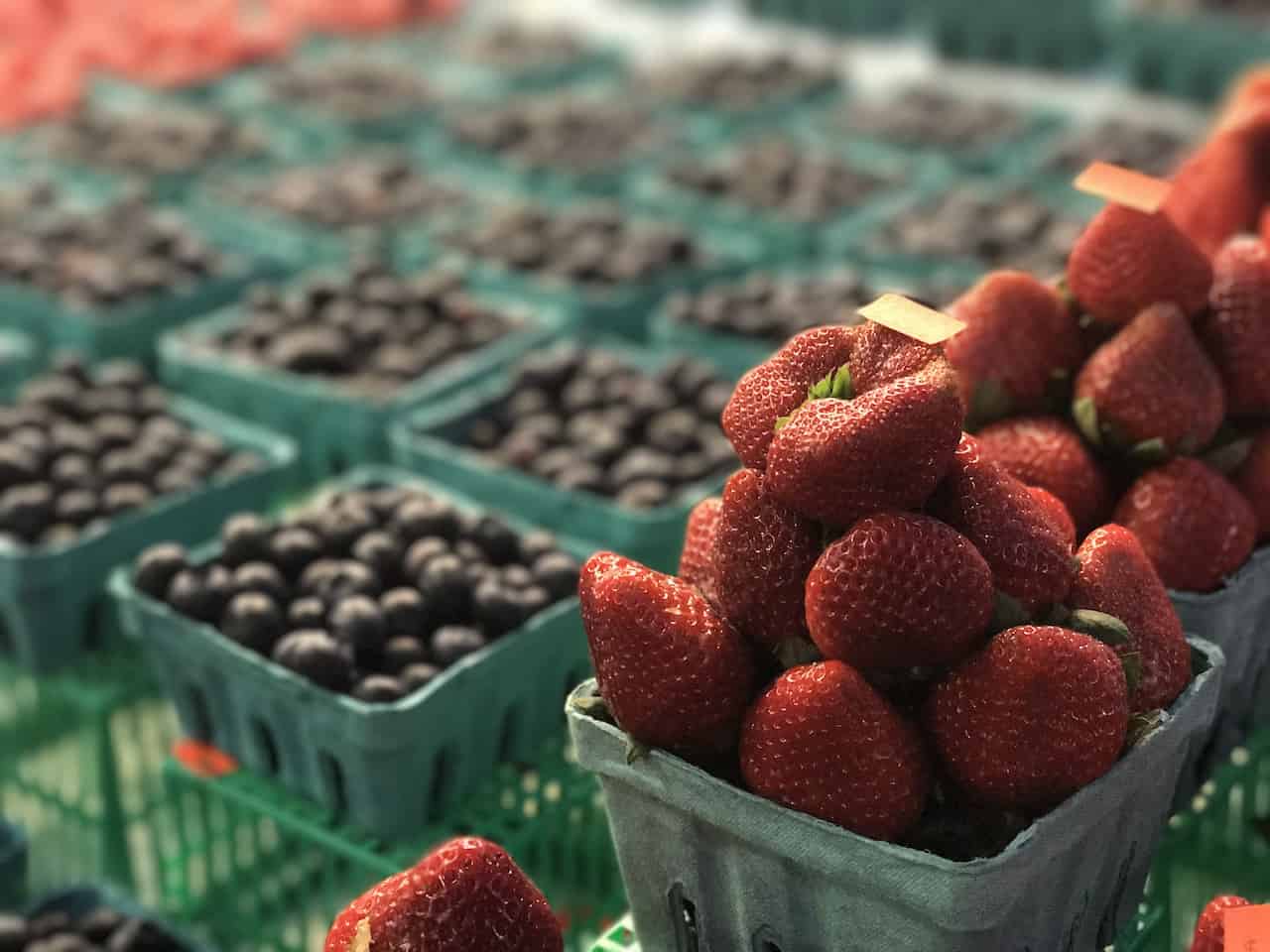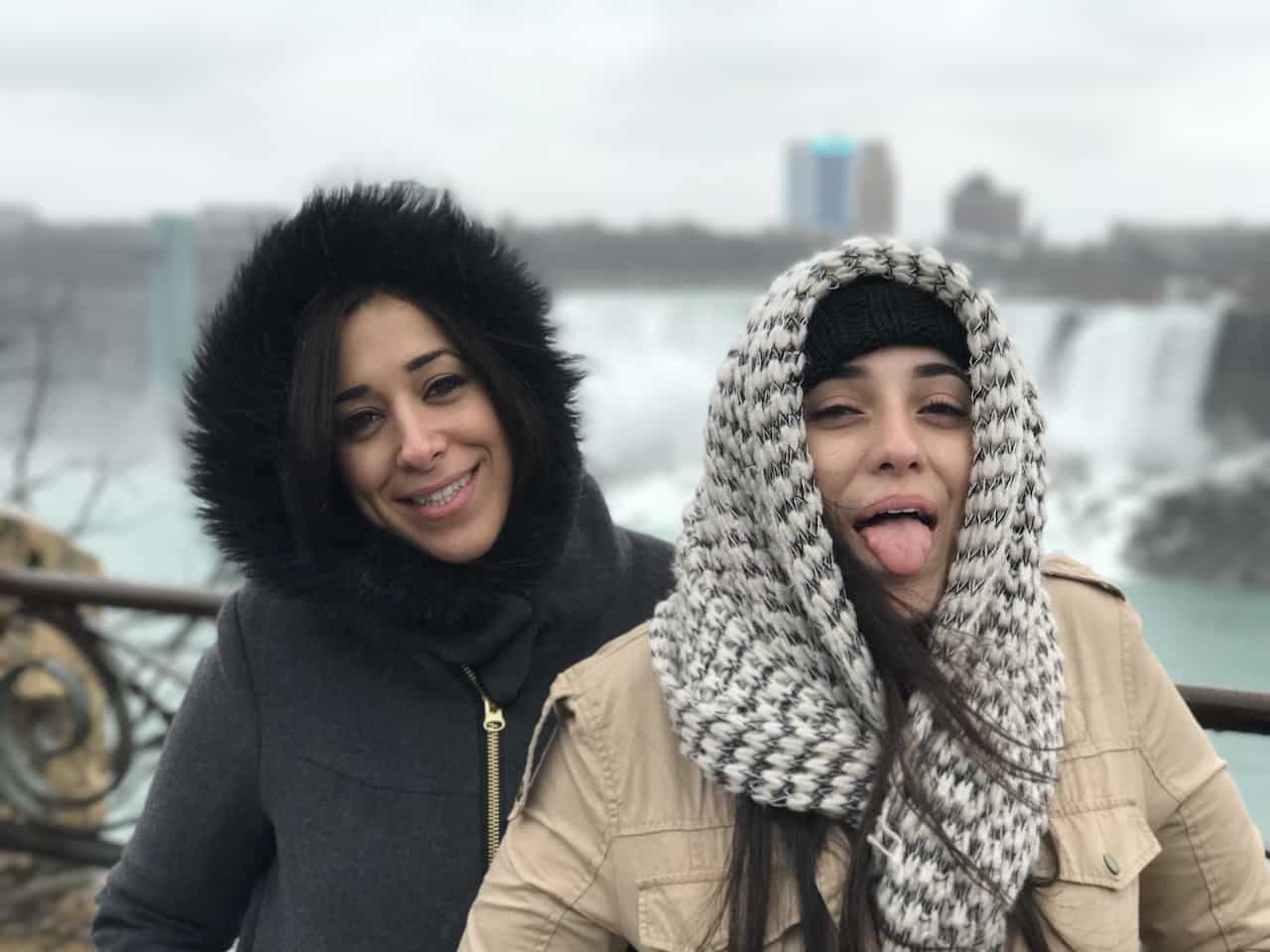 Now that is a quality I am happy with. The iPhone 7 Plus uses a setup of two lenses and does the bokeh (blurred background) effect by combining the two computationally. This is the only smartphone on the market that does it right.
One of the lenses is a wide 28mm lens, the other a narrower 56mm lens. This means you can also… switch between them in one click and get x2 zoom without losing quality! Example: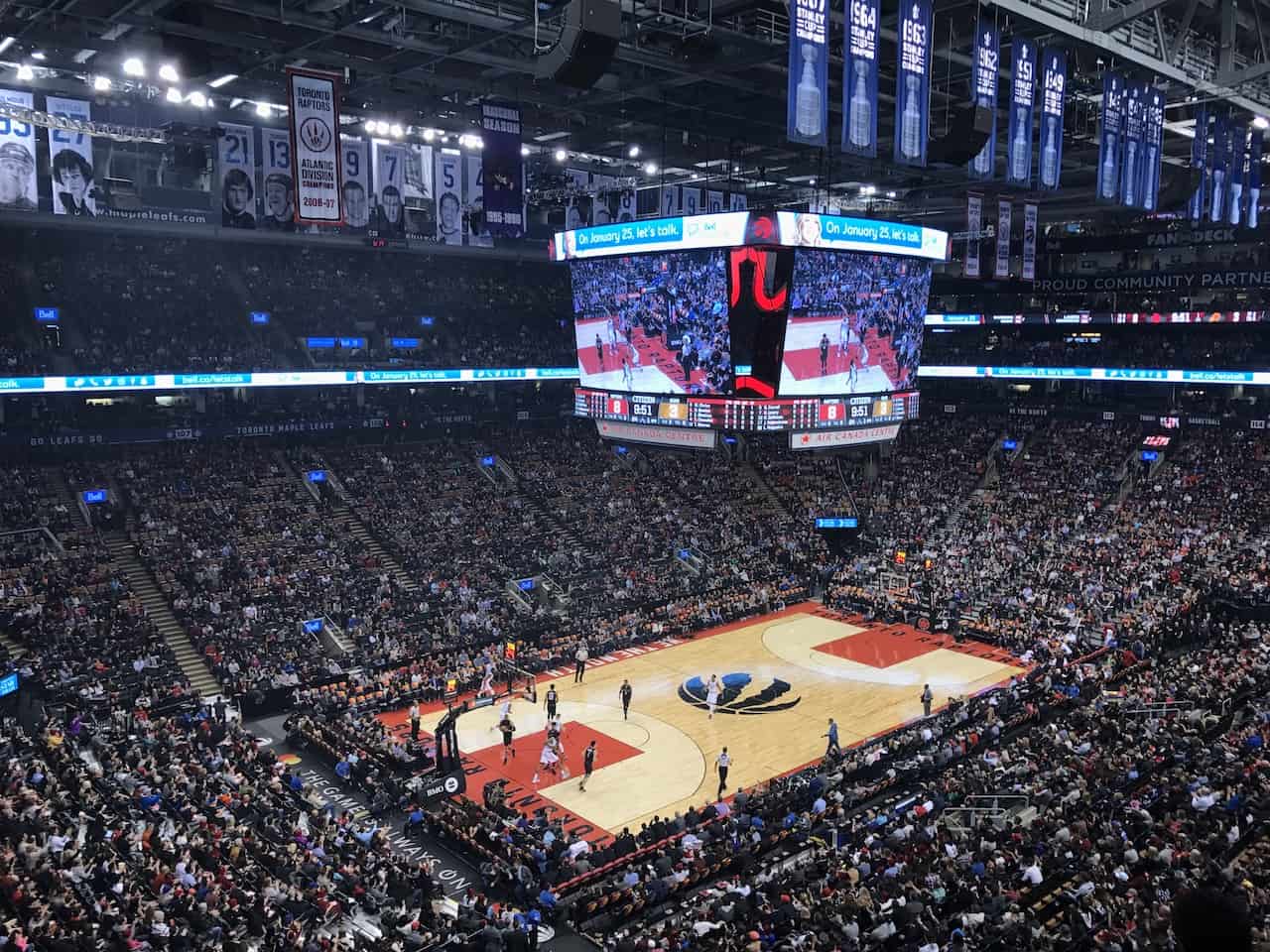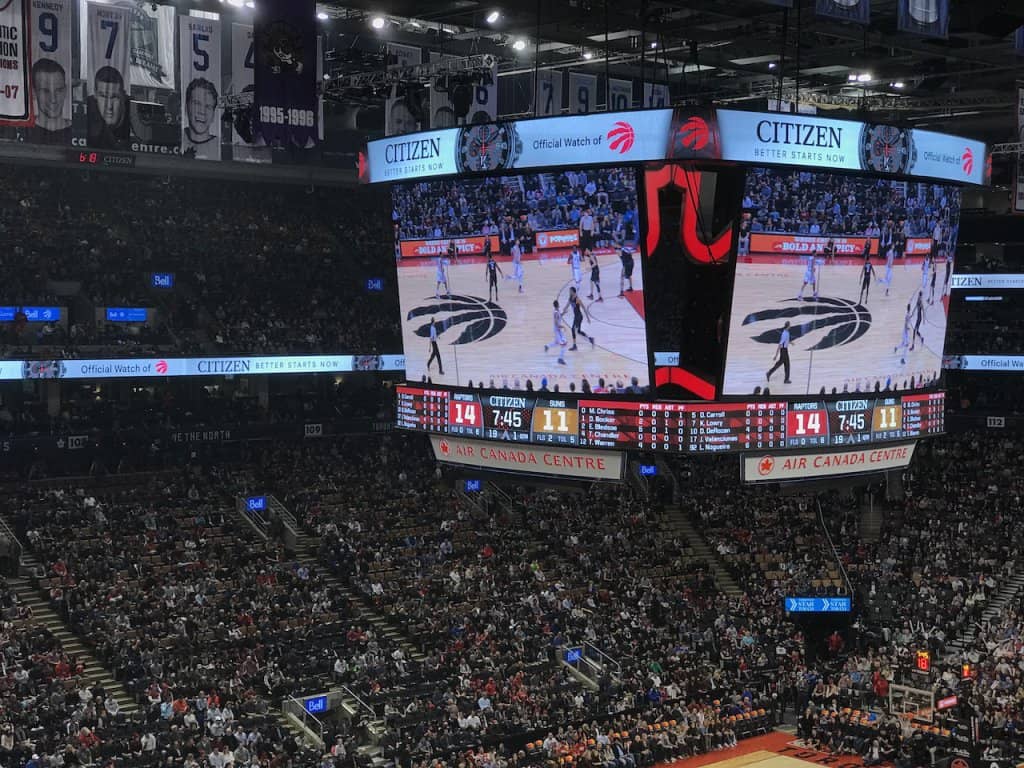 But wait a sec, Reggie! Why use a smartphone and not just a compact camera?
When you have a smartphone that can take these kinds of photos, you have an exceptionally powerful device in your hands. This (and merino wool!) is what truly allows us to go No Bag without sacrifices.
I use my iPhone 7 Plus to book flights. And read books. I use it to log my workouts, scuba dives, and vaccines. It's my clock. And my music player (Apple Music is awesome). And my GPS. I download maps on it. It lets me monitor my business. And stay in touch with family & friends. When luck strikes, it also lets me store ideas and notes. See where I'm going?
When you have a smartphone like this, you basically have an awesome camera, a phone, a GPS, an ebook reader & a thousand books, a pen and a notebook, your important documents, etc — all in a tiny, slim package that can easily go inside your pocket. I consider my iPhone 7 Plus 128GB a must now.
However, you must be diligent. The easiest way to ruin your travels is to constantly check your emails, browse Facebook and get a false sense of home. Smartphones can easily corrupt the sense of adventure you have been craving so much… if you let it. Don't let it. Airplane Mode is your savior.
P.S. Forgot to mention, the phone is waterproof, which is vital when traveling in rainy areas. It's also vital when I shower while playing Top Eleven. Regarding cases, I personally don't use any, but of all the ones I tested, the Elago Origin Frosted Transparent is my favorite. It's gorgeously minimalistic.
Toiletries
Hygiene is important. You don't wanna be that smelly guy that goes past people in the train and leaves behind a trail of disgusting odor. Going No Bag doesn't mean you have to smell like a homeless.
Deodorant
Did you know that what makes sweat stink isn't the sweat itself, but the bacteria on your underarms? Not allowing bacteria to grow will make your sweat non-smelly. But regular anti-perspiration deodorants are toxic and dangerous — your body needs to perspire — and they leave icky stains on your expensive clothes. The solution? Baking soda (sodium bicarbonate).
Baking soda is so amazing I use it as a deodorant even when I'm home. And a very small amount could last you for a year. When I travel, I fill a tiny nylon bag (the size of a key) and put it in my pocket. Immediately after my daily shower, when my hands are humid, I stick the tip of my finger into the powder and apply it onto my underarms. Never failed me, for years.
Years ago, I used to travel with a Thai crystal stone (potassium alum, not the synthetic ammonium alum) as a deodorant. It works great, but it's much bulkier and not comfortable for No Bag Travel. Both the stone and the baking soda prevent bacterial growth, allowing you to perspire without smelling.
Toothbrush & Toothpaste
I always carry a Tom's of Maine 0.9oz trial size toothpaste, which is perfect for No Bag Travel and doesn't contain nasty substances like peroxide. If I'm going to stay in hotels, I won't take a toothbrush, because they always offer them. If I'm going to stay in more basic places, I'll carry a small travel toothbrush.
Soap
Often, I don't bother carrying any kind of soap. Most places offer soap bars anyway, and I don't need any shampoo because my hair is always very short. But if I'm going to some remote place, I might grab a small GoToob beforehand and fill it with Dr. Bronner Organic Magic Liquid Soap.
It's an all-natural kind of soap that you can use to clean yourself and your clothes (if needed). Plus it's very concentrated. That GoToob — which will prevent the soap from leaking all inside your pocket, and which is small enough to carry on airplanes — will last you much longer than you think.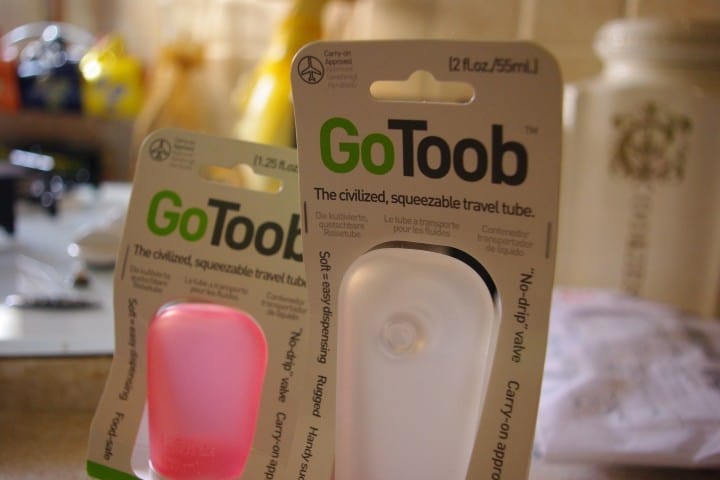 Other Items
This towel is so light it can easily go in your pocket. When my sister was recruited to the army back in the day, I let her use it for the bootcamp. She was shocked when she took a shower, dried off, hung the towel on a clothesline under the sun, and came back eight minutes later to find it 100% dry.
The sizes are very small, so take a bigger size than you think you need. If you stay in hotels or nice guesthouses, you might not need a towel at all. But if you're going to stay outside, however, this thing is a godsend.
KOOLSTOF™ Carbon Fiber Money Clip
This is the only "wallet" I use, both at home and when traveling. It's a perfect representation of pure minimalism. Holds your bills and credit cards tight. And because it's made of carbon fiber, it's super lightweight, always springs back to its original shape, passes through airport security, and looks gorgeous.
Fenix manufactures sturdy, waterproof flashlights of unbelievable power per size. The E12 is the perfect companion for travel if the flashlight in your smartphone isn't enough. Going to Scandinavia when it's dark all day? Perhaps scuba diving at night a lot? This Fenix could prove very useful then.
Theoretically, this slim, high-noise whistle could save your life. Lost your friends in the middle of the jungle? Your diving boat forgot you in the ocean? Threatened by a dangerous animal? I could think of a thousand other uses. I don't carry one anymore though, and I hope I won't regret it.
Is This All Your Travel Gear?!
Life is really simple, but we insist on making it complicated. (Confucius)
Yes. As you can see, all this stuff can go inside the pockets of my pants or jacket (if I'm traveling to a cold place). There's no need for either a bag or a vest.
But Regev! What about a Lonely Planet guide?!
Those things put you in a passive mode. Instead of approaching people with curiosity and interacting with the environment, you'll find yourself staring at a chunk of paper. Another problem is that the "untouched!" places listed there quickly become flooded with tourists. I suggest this:
First, to get a good idea about a country you're going to, invest twenty minutes or so beforehand and read its WikiTravel page. This will be time well spent. Second, when you're in a new place, pop on TripAdvisor and make yourself a list of things to do, see, and eat. Your taste buds are going to love you.
And so, go out there, explore, interact with the locals, and strive to build your own legend. Your personal unique path will then mold itself organically, and nothing feels more refreshing than good old serendipity.
P.S. Another benefit of minimalist travel is that you can always wait for the end of the day before finding a place to stay. This flexibility will grant you some sweet accommodation deals on Booking.com.
Am I going to wear the same thing every day?!
Yes! And guess what? Nobody's going to notice. People are so busy with their own appearance that they don't really care about your clothes. And when they do, they'll appreciate you even more once you explain to them the philosophy behind your minimalist travel gear. Believe me, if I could live the stories behind Destination Poon with a single set of clothes, you shouldn't worry.
But I need a bag for my laptop/camera!
For the vast majority of people, I do NOT recommend traveling with a laptop. It is a serious burden, and your smartphone lets you do most things anyway. The only exceptions are if you're working while traveling.
So if you're a National Geographic photographer, you're gonna need that huge DSLR, fancy lenses, and perhaps your laptop to edit on the go. If you're a "digital nomad" who makes money online and travels all year, obviously you need your laptop. In such cases, you're going to need a bag too.
Personally? I'll bring a laptop only if I'm relocating for a long period and plan to work. But nowadays I like having a home-base from where I can focus on work, and then venture on short, intense trips every couple of months. I leave my laptop at home and concentrate on the trip. This lets me best enjoy my travels, while recharging my inner batteries for when I get back. I like this cycle.
P.S. If you're looking for my recommendation for a laptop, I highly recommend the new MacBook. It is thin, light, and has a huge battery and a 2304×1440 resolution. If you need more power, take the MacBook Pro Retina 13.3″. I used to own Windows machines, but I now use Apple exclusively because of its sealed operation system. It gives me speed, ease of use and reliability over bloatware, viruses and blue screens. If you're anti-Apple in your heart, any ultralight Windows machine with a similar resolution will work. Remember that resolution is your number one factor for productivity.
Again, you do not need a bag if you're not going to carry a laptop/DSLR/etc. But when you are, I recommend the Tom Bihn Synapse 19 if you plan on long hikes, or the Peak Design Messenger 13 when it's more of a work-oriented trip.
The Synapse is a tiny but solid backpack. The Messenger isn't designed for walking all day, but it's crafted exceptionally well, with travel photographers in mind. Its unique design allows you to access it even when closed.
If you do eventually end up with a bag, throw in the extra shirt, underwear, etc. You're going to have plenty of empty space anyway. Don't waste it.
What about a Kindle device?
Ever since I got my first Kindle, I have never read a physical book again. I love this device. It lets you carry thousands of books while weighing less than a paperback. It lasts weeks on a single charge. Amazon's e-ink technology lets you read under sunlight with no glare, just like a real book. And it has a built-in light, which means you're not gonna fall asleep with the lamp on, because the Kindle shuts itself down to save battery when idle for a few minutes.
Want more benefits?
Taking notes and highlights. Built-in vocabulary. Changing text size. Your books are stores in the cloud, so they're always safe, even if you lose your device. Plus book delivery is instant (and books are cheaper), so you end up reading more books per year. And of course, the lack of distractions (social media and other crap) allows you to really immerse yourself in the read.
However, you can install the Kindle app on your iPhone 7 Plus and achieve most of those benefits. The screen is large enough, and while it's definitely less comfy than a Kindle for very long reading sessions, it's a worthy sacrifice when you go No Bag. If you do end up with a bag, throwing in a 300ppi Kindle like the Paperwhite, Voyage, or Oasis is a good decision if you read a lot.
The Minimalist Travel Approach Is Now Yours
I also have in mind that seemingly wealthy, but most terribly impoverished class of all, who have accumulated dross, but know not how to use it, or get rid of it, and thus have forged their own golden or silver fetters. (Henry David Thoreau)
That's it. You now have in your disposal the only minimalist packing list you'll ever need. Go out, use it, and enjoy life to its true potential. I wish you loads of sexy adventure, and the safest of travels. Rock on!